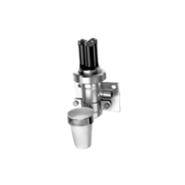 For liquid analysis, the sensors are usually mounted in either a flow or immersion fitting. As a result, we offer a full range of fittings with particular emphasis on designs that reduce installation and maintenance time and consequently save operation costs. A high degree of standardization makes it possible to mount electrodes with DIN dimensions directly into a fitting. For most other types a mounting kit is available.
The model FLEXA® two-wire analyzer is used for continuous on-line measurements in industrial applications. It offers an option for single or dual sensor measurement, making it the most flexible 2-wire analyzer available. The model FLEXA® modular-designed series analyzer offers 4 parameter choices – pH/ORP (oxidation-reduction potential), contacting conductivity (SC), inductive conductivity (ISC) or dissolved oxygen (DO) – with the respective sensor module.
The FLXA402 offers multiple connection possibilities, eliminating the need for multiple analyzers and providing greater flexibility. This four-wire analyzer includes a color HMI and an easy touchscreen operation with a simple menu structure in 9 languages for simple and efficient setup and configuration.
The PH20/FU20 all-in-one sensors feature four separate elements (pH, reference, temperature, ORP) allowing for the simultaneous measurement of pH and ORP. The FU20 features a rugged Ryton™ body and the PH20 features a PVDF body. The integral NPT threads on the sensors make installation convenient.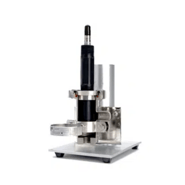 FU24 is an all-in-one pH & ORP sensor made with a chemical-resistant PPS 40GF body for harsh applications. It's useful in applications with fluctuating pressure/temperature. These processes shorten sensor life because the process fluids move in and out of the sensor under influence of frequent pressure and/or temperature fluctuations. This results in fast desalting & dilution of the reference electrolyte which in turn changes the reference voltage causing a drifting pH measurement.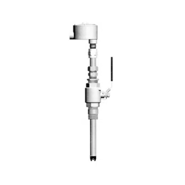 The PH97 electrodes are designed to be durable and rugged for use with the PH87 assemblies. Each PH97 holds four separate elements in a rugged Ryton™ body which includes a pH bulb guard and an anti-blowout restraint. This pH system is composed of a metal impregnated Ryton™ solution ground, a double-junction reference, universal pH glass (0-14 pH), and a PT1000 temperature element. In many applications, the large volume reference reservoir will provide extended functional life.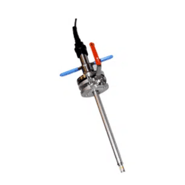 The PR10 is a universal retractable assembly that is suitable for applications where the sensors must be removed without interrupting or shutting down the process. Without any special tools, it can be retracted safely from the process at pressures up to 5 bar (72 psi). The PR10 is designed to accept any commercially available pH/ORP or dissolved oxygen sensor that has a PG13.5 connection.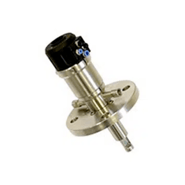 Retractable holders are attached to tanks or piping by an applicable process connection. In order to comply with the various process properties, the RF20H (Extract 810 and 820) retractable holder is fabricated of stainless steel, Alloy C-22 or plastic. You can further choose between different processes and cleaning ports, sealing materials, and sensors.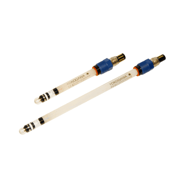 The SC25V is our first combination pH sensor in a 12 mm design that includes an integral temperature element and a liquid earth electrode. This design provides a large electrolyte volume giving the sensor longer life than most comparable pH electrodes.