The 9065C Portable Dissolved Oxygen Analyzer utilizes the same luminescent technology for measuring dissolved oxygen in water at ppb levels as the full-size Waltron 9065 LDO. Luminescent technology features superior reliability and cost savings compared to traditional dissolved oxygen sensing technologies. The robust design of the 9065C combines the best of both worlds in accuracy and portability, is easy to use, and will withstand the wear and tear of your most demanding environments.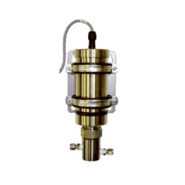 Waltron's luminescent technology is now available in an economic and simplified form factor. The 9165S LDO Smart Sensor is connected through a simple 4-20 mA analog output to a panel monitor (not shown) or directly to a DCS. Its compact design can be used in a variety of online analysis applications throughout many different industries. The 9165S provides the same high accuracy and excellent long-term stability as the full-sized instrument and can be upgraded in the future with a 9165 transmitter to operate with a full touchscreen interface.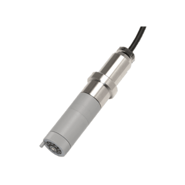 The DO30G sensor for dissolved oxygen is designed for use in water treatment plants such as sewage treatment works, effluent activated sludge process, and potable water treatment. It is also effective in river monitoring, intake protection, fish farming and other fields where water quality is important.
The FLXA402 offers multiple connection possibilities, eliminating the need for multiple analyzers and providing greater flexibility. This four-wire analyzer includes a color HMI and an easy touchscreen. With its modular design, the FLXA402 analyzer offers a range of measurement choices with the respective sensor module, including pH/ORP, resistivity/conductivity (SC), inductive conductivity (ISC), percent concentration, dissolved oxygen (DO), and 4-20mA input.
The model FLEXA® two-wire analyzer is used for continuous on-line measurements in industrial appplications. It offers an option for single or dual sensor measurement, making it the most flexible 2-wire analyzer available. The model FLEXA® modular-designed series analyzer offers 4 parameter choices – pH/ORP (oxidation-reduction potential), contacting conductivity (SC), inductive conductivity (ISC) or dissolved oxygen (DO) – with the respective sensor module.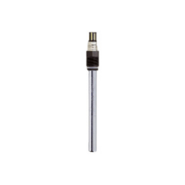 The OXYGOLD G is a dissolved oxygen sensor for general use in trace measurement. It was developed for use in power plants, chemical, pharmaceutical and semidconductor industries. It is sutiable for use at high temperatures, high pressures and during sterilization and CIP. The OXYGOLD G is easy to maintaing as its inner body can be replaced by the user.
The VisiFerm utilizes luminescent technology and eliminates the typical drawbacks associated with membrane components. The measurement is unaffected by sample fouling and poisoning and is virtually maintenance free as there are no membranes to replace, no electrolyte solution to replenish and no anode or cathode to clean. The VisiFerm also requires infrequent calibration.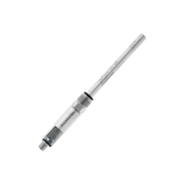 The VisiTrace is designed to measure dissolved oxygen in the low ppb range. The VisiTrace dissolved oxygen sensor offers many advantages including fast response time and easy maintenance. Improvements compared to conventional electrochemical (amperometric) sensors include flow independence, rapid start-up with no polarization time and simplified maintenance.